Online magazines are technically and legally websites, which is why they are subject to the guidelines of the GDPR (further information). For your digital magazine, you will need a cookie banner in almost every case, with which readers can agree or disagree to the settings of the cookies.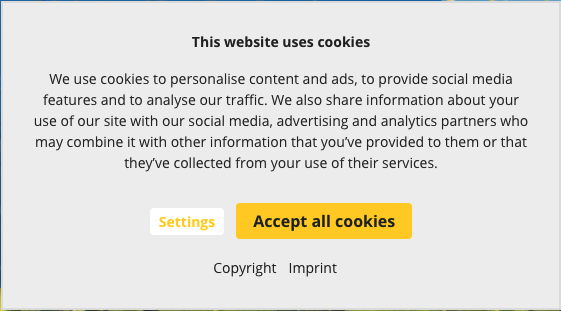 You can activate the standard cookie notice from Webmag for your publication with a single click. The cookie banner now lists all cookies used in the magazine in accordance with the GDPR automatically.
1. Go to your online magazines settings to activate the "Cookie Consent" under "Plugins" in the "Data protection" section. If you now open the cookie consent settings, you can adjust some display settings, such as in which position ("Vertical Alignment" or "Horizontal Alignment") you wish the cookie consent to be displayed. You can also add the links to your imprint, data protection declaration or disclaimer (exemption from liability) - also a regulation of the GDPR.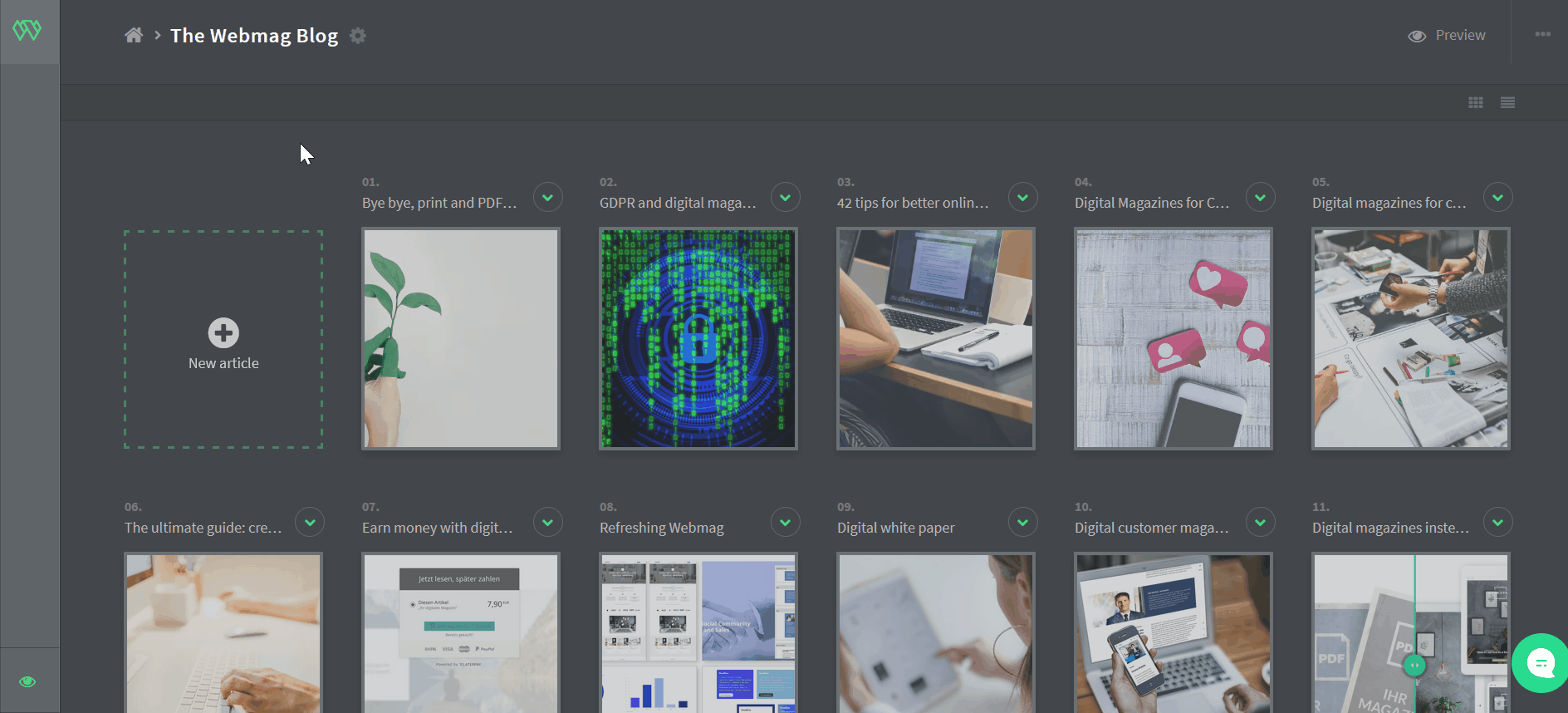 2. To list the cookies of your publication within an article, for example in your imprint or in the data protection information of your publication, simply select the snippet "Webmag Cookie Declaration" in your snippet bar under "Others" and set the snippet to the desired location. Use the settings of the snippet to adjust the way your cookies will be presented. All cookies used will be listed automatically.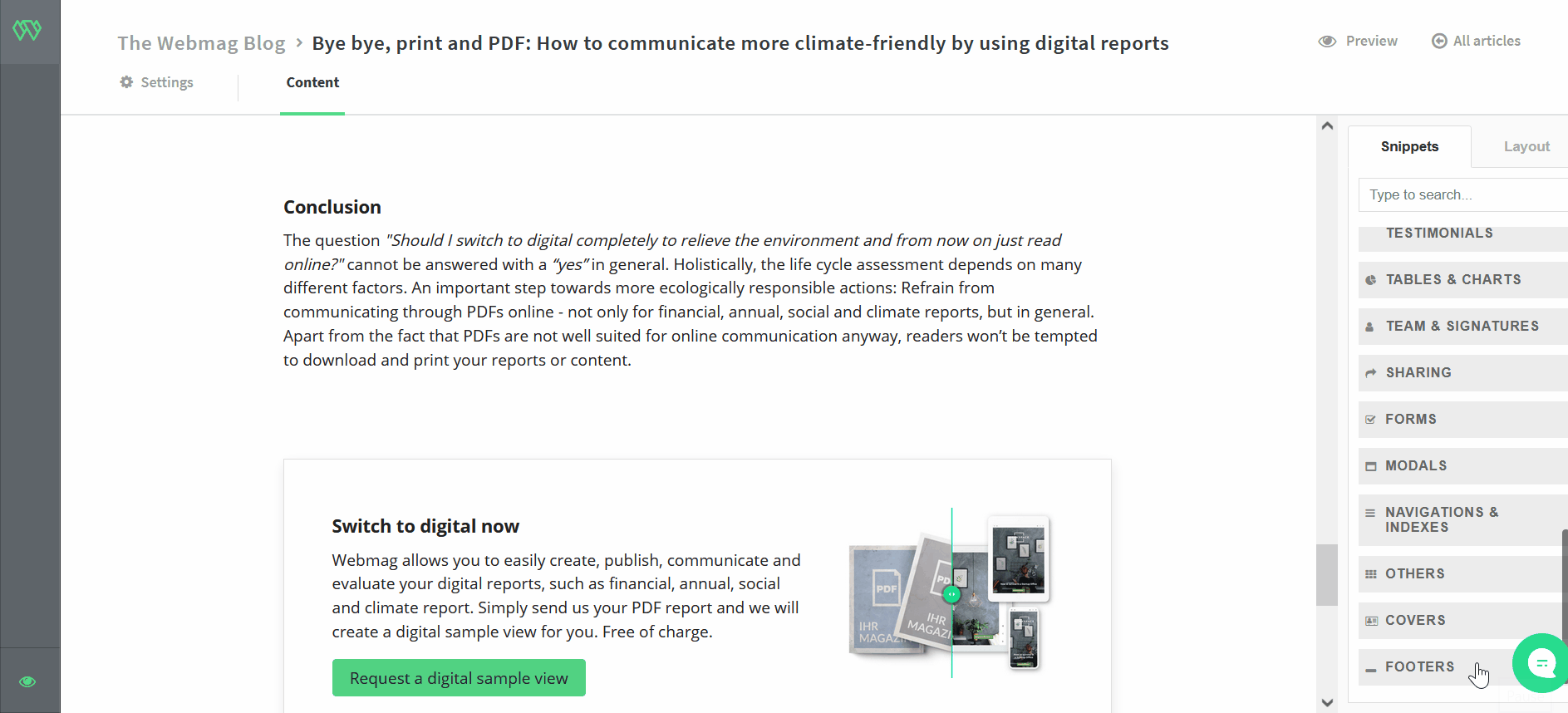 3. We recommend to add a button to the navigation, which allows your readers to change the cookie settings. By doing so, the cookie notice can be reopened from each article again.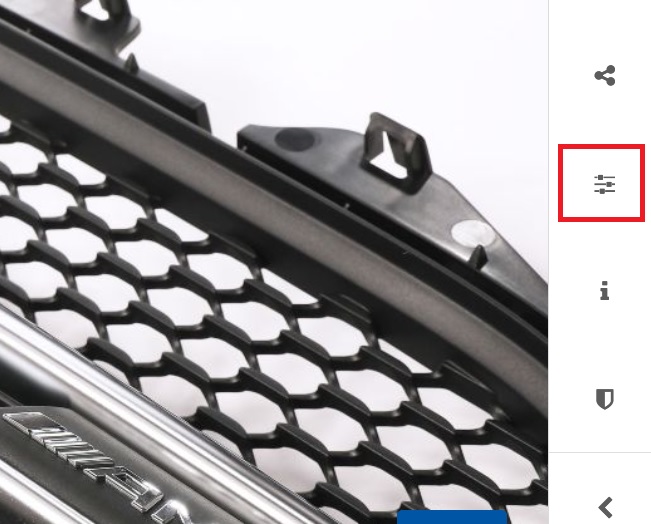 To do so, simply go to the chosen issues settings and check the box next to "Show Cookie Button". Now you can type an explanation in the tooltip, which will be displayed above the button when you move the mouse cursor over it.