Your articles can be changed in the editor. Therefor you can chose from a wide selection of available options. Here you will experience the basic principles of using Webmag.
The large area in the middle of the editor is your working area. Here you arrange the components of your article - exactly how you want the article to look later. On the right you'll find building blocks with which you build your article, so-called snippets. From header images and text modules to lists, forms and buttons, you will find the right snippet for everything you want to display.
1. Drag & Drop
As needed, drag snippets from the menu directly onto your canvas and drop them where you want them. Possible areas to be dropped are shown with a gray background.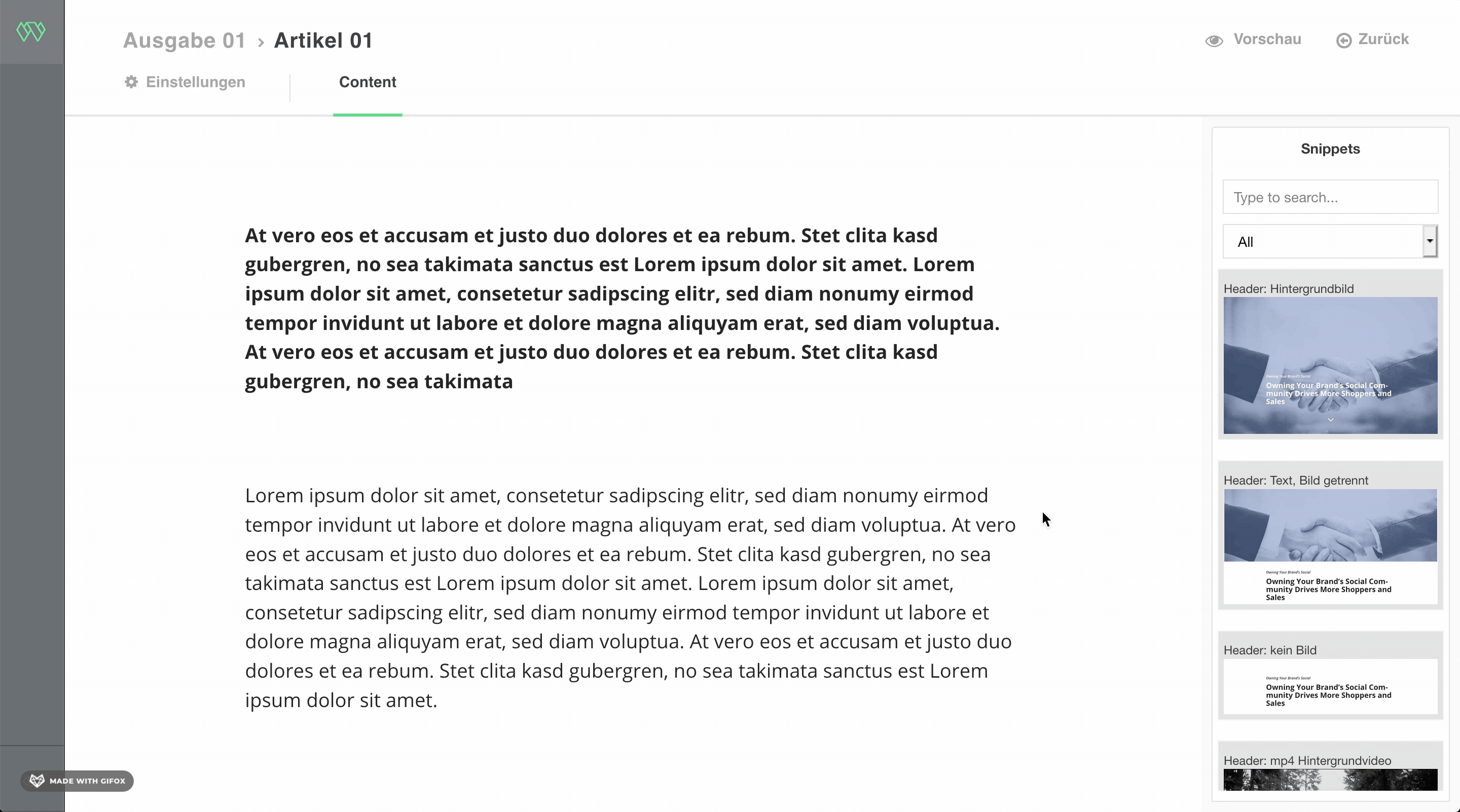 2. Snippet settings
Each snippet has specific settings. So if you hover over a snippet in the workspace, you will be presented with the options. The green pencil on the left in the snippet will take you to the respective settings. You can exit the snippet settings by clicking the arrow at the top right in the settings or simply by clicking directly in the workspace.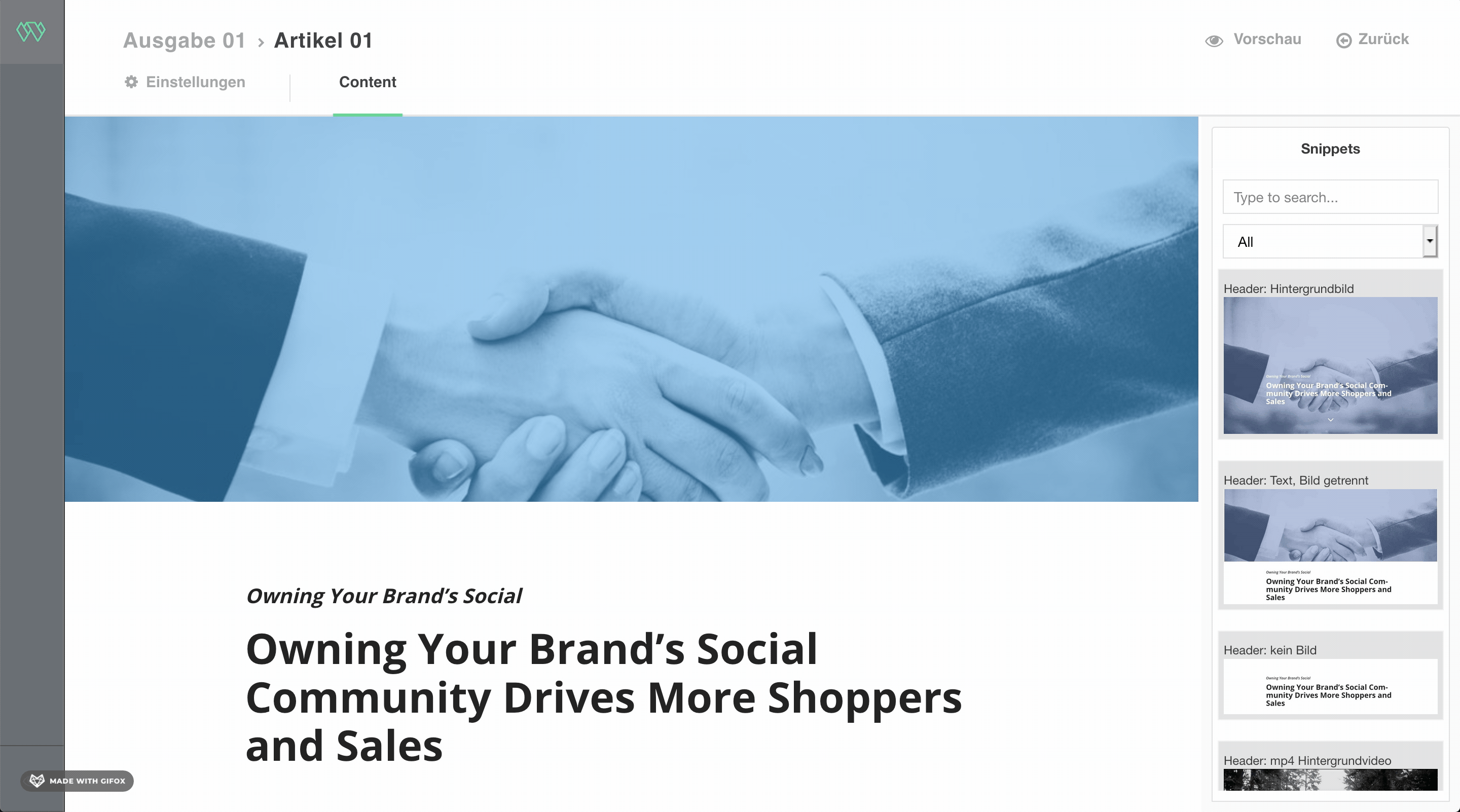 3. Move, duplicate and delete snippets
To the right of the snippet there are three other quick access options: Move, Duplicate and Delete. When moving, hold the icon and drag the snippet to the desired location. When deleting, please note that the action cannot be undone.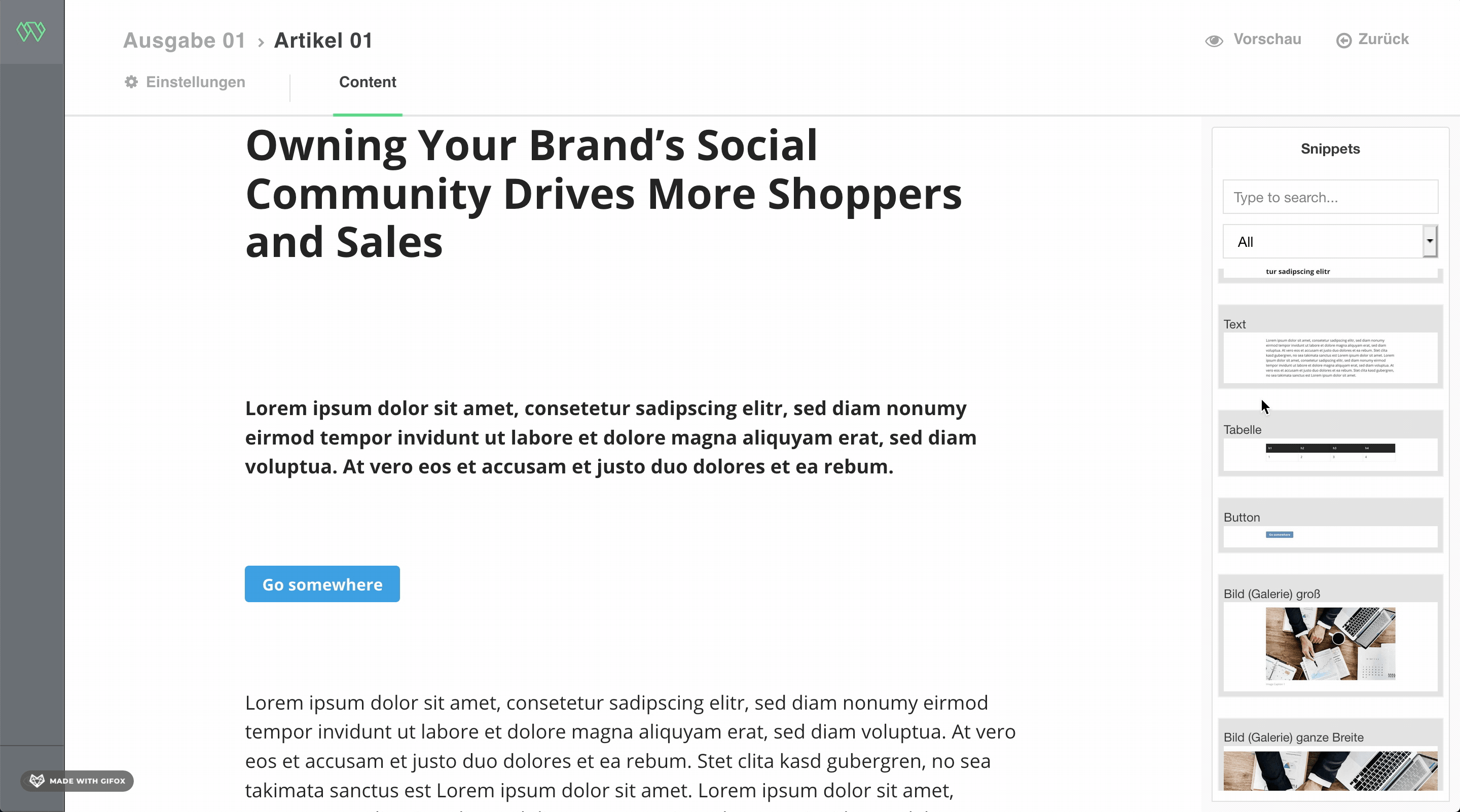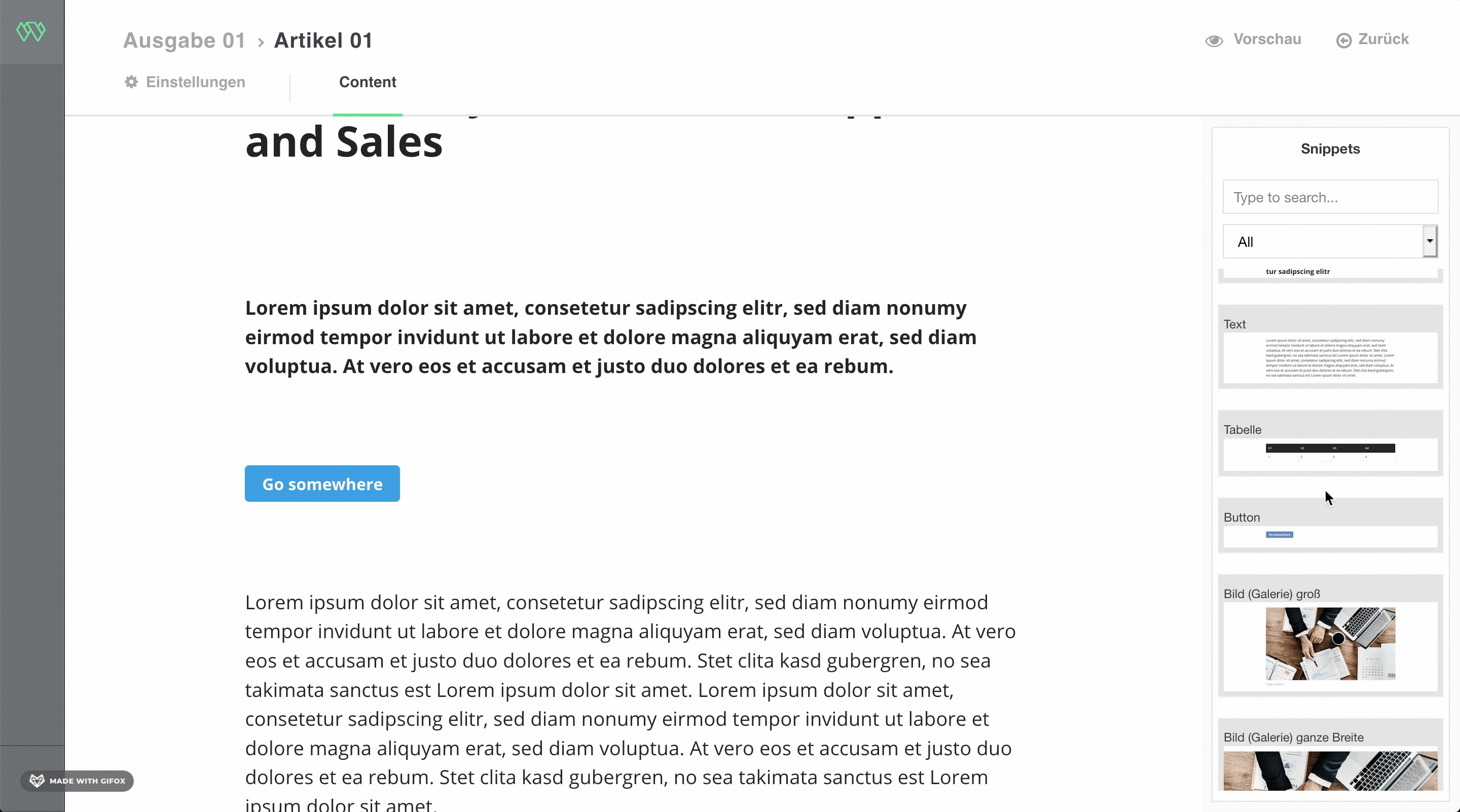 4. Article settings
At the top left you can switch between the work field (content) and the settings of the article.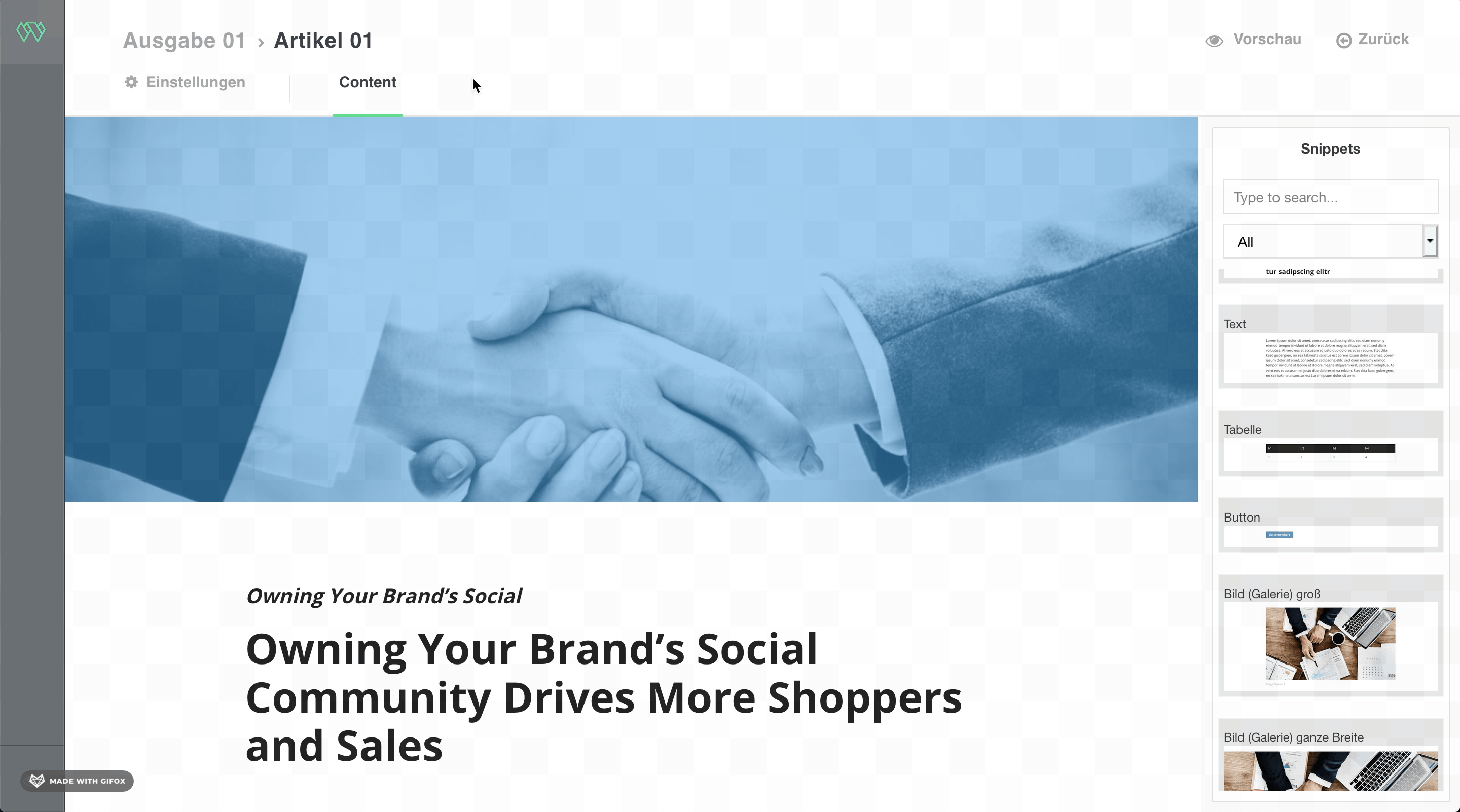 5. Exit editor
Use the back button at the top right to return to the overview of all articles in your publication or issue.