If you want to encourage your readers to share your publication on social media, Webmag offers a simple tool to do so. Watch out for the sharing button in the navigation bar - this can be used to share any article. Also feel free to create sharing buttons within your article to attract more attention to this option.
1. Go to "Snippets" and choose "Sharing" within the snippet list. Now use drag and drop to place the sharing symbols at any desired location within your publication.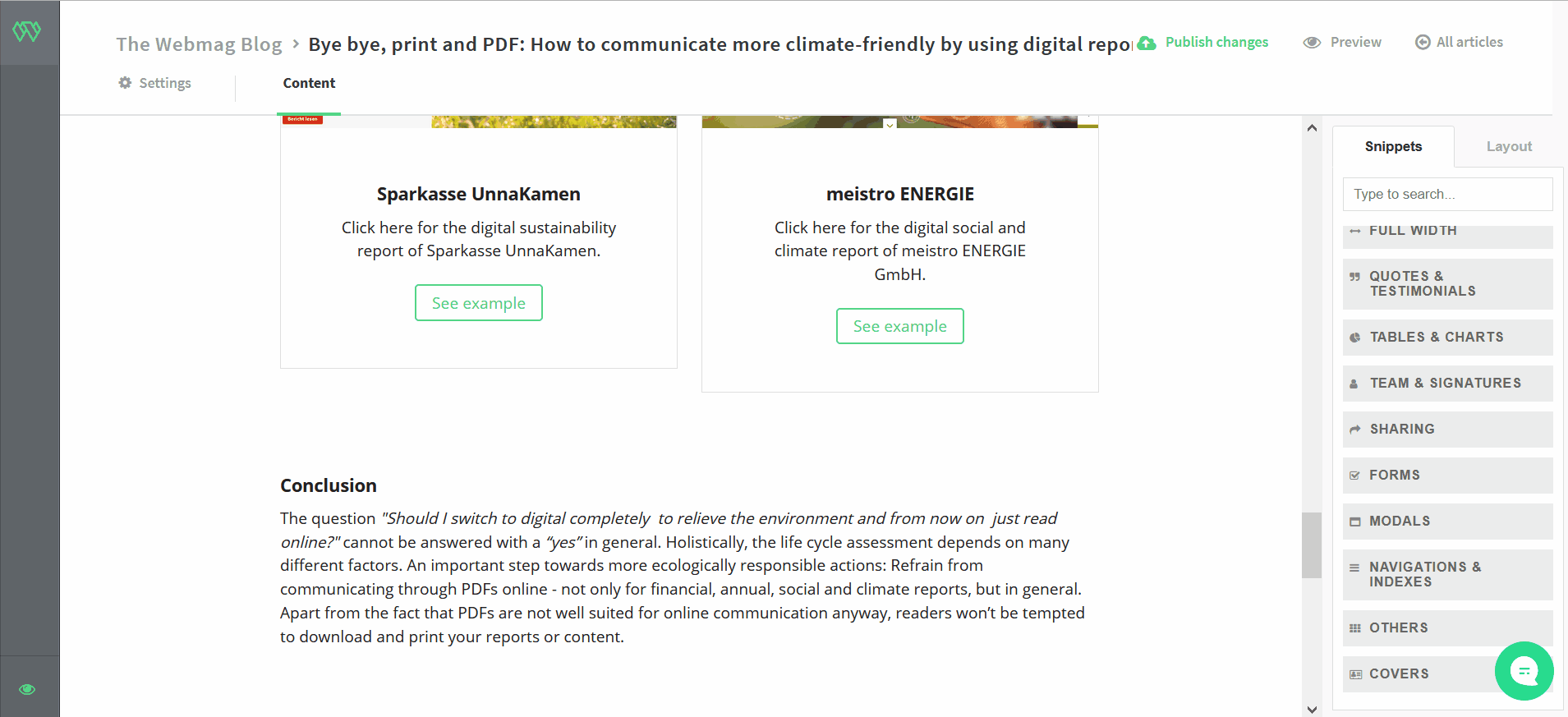 2. Go to "Settings" of the snippet and set the "Button Link" to "Visible" for each social media platform which you would like to offer as a sharing option in your publication. If you want, easily label the individual buttons under "Text". To do so, move the slider to "Visible" and the text will appear. Under "Headline" you can specify your desired heading - which will be shown above the sharing buttons (e.g. "Share article").